I am very satisfied the way this project has progressed so far. I have successfully upgraded my system to have more RAM and a dedicated Graphics card. With all the upgrades in place, I connected the system to my HDTV using the HDMI cable and also to the router using a CAT5 cable.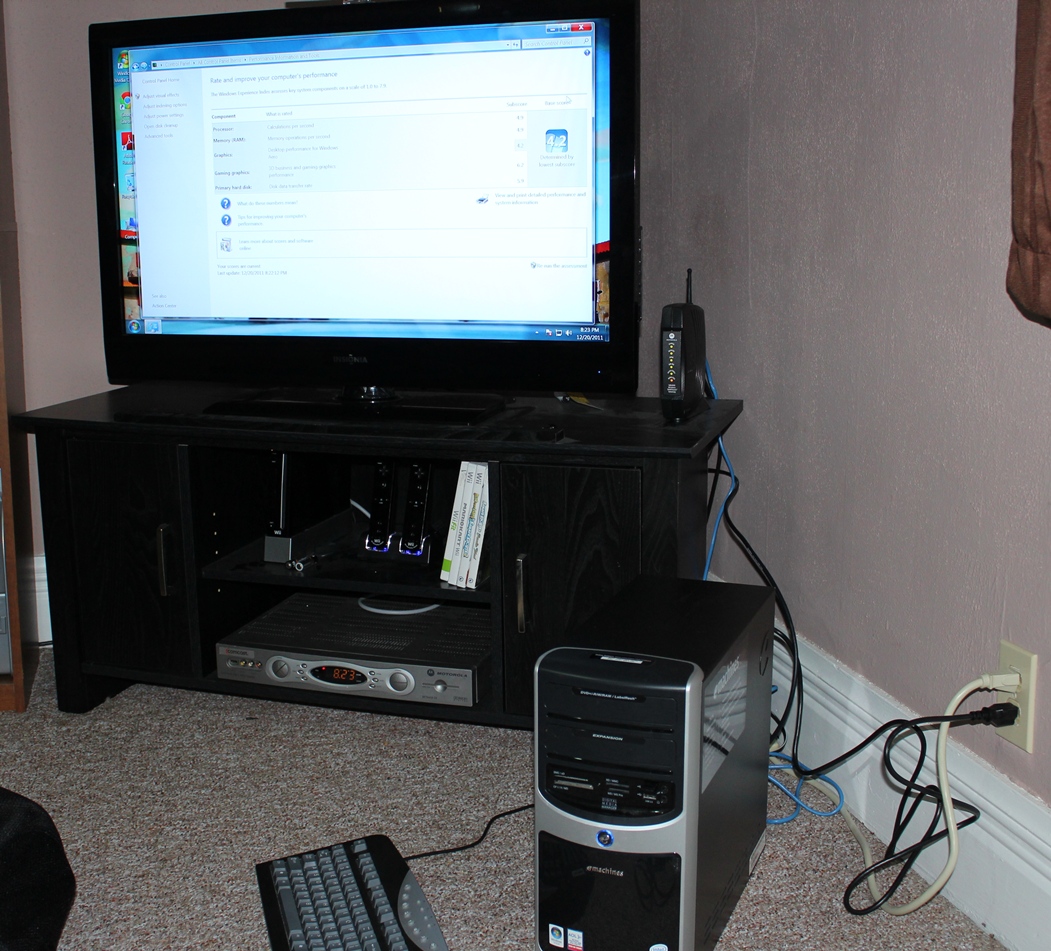 Sweet! Isn't it? I am playing around with Windows Media Center software at present which comes standard with Windows 7. I have also downloaded Boxee which is another HTPC software. So far, both of them work nicely. I will continue to play with them and look for more until I find a single one that suits all my needs.
For now, I am taking a break. Tomorrow is the start of the Florida Trip. Leaving for Memphis early in the morning.
P.S. I have ordered a USB3.0 card and a PC remote from Meritline. It'll take 2-3 weeks for the items to reach here. I should be able to play with them after I'm back. Perfect. 🙂