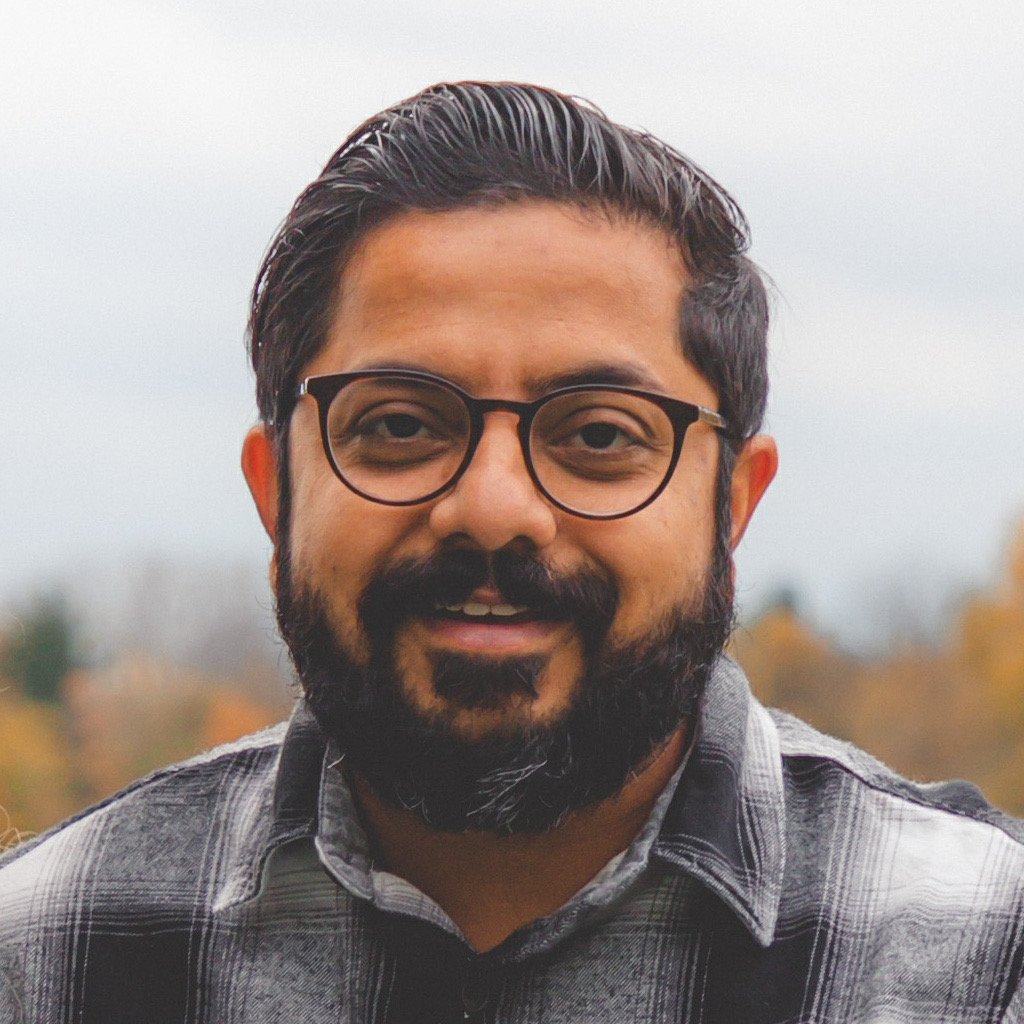 Hello, my name is Vikram (Vik) Chauhan and this is my blog.
I have never been into writing, though I have always been fascinated by others who are good at it. However, I do try, at times, not to impress anyone but simply to write down my thoughts. I am quite a thinker and often it is hard to capture everything I think of. This blog surely helps. I started this blog in 2008 (Prologue). I have gone through many variations of this from Blogger, to Blogspot, to Tumblr to WordPress. At one point I had multiple blogs running. Everything is now consolidated to this one blog, and I proudly self-host it (transitioned to Cloud in 2022).
In 2013, I graduated from Purdue University's MBA program. From 2013 to 2018, I worked in Technology at Zimmer Biomet, a large medical device company based out of a small town called Warsaw in Indiana. While employed there, I lived for a couple of years in Warsaw and then moved to Fort Wayne, Indiana doing a daily commute to Warsaw. Since September of 2018, I've become a Michigander. I took a job at Rocket Companies in downtown Detroit and moved with my wife and our two Goldendoodles. It was quite fun to work at Rocket and learning about the ISMs. At work, I do all things data to help accelerate organizations to the next level of success. Some of the buzz words you can associate with my current and prior experience are Enterprise Data Integration, Data Management, Master Data, Data Warehousing, Business Intelligence and Analytics. Since past few years, I have taken an active interest in leadership. I love leading teams, and helping team members pursue their goals. Nothing brings me more joy than seeing my team succeed. My pre-MBA education was Electrical Engineering and I have been in Technology since 2006 working as a Consultant for many years before my MBA. For my full work experience, please see my LinkedIn profile.
I am a hardcore techie. In my free time I love tinkering with computers and coding. I first learned to code when I was 7 years old using Logo, then BASIC, and then C++ in my high school. After that moved to web programming with php. I once operated a home server lab, and where this blog was hosted (now moved to Cloud). Besides tech, I love to spend time with my loving wife, adorable son Oliver who was born in November of 2020, and our dogs (See who's in Chauhan Household), as well as doing hiking, biking, photography, reading and cooking! I am a Formula 1 and IndyCar racing fan. I also love DIY. When wife & I were in Fort Wayne, we had a house which was a gorgeous colonial but did require some TLC. That house taught me many Handyman skills. I enjoyed doing Home Improvement projects and working around the house in general. However, it was a lot of work involved. Now, I am not too sure if I want to ever live in an old house.
Every now and then you may see a picture or two uploaded. If I don't own the picture, I will quote the source. Otherwise, please consider it a property of this website. I also publish photos on Fine Art America. Link to my site. Also, check the best of the FAA's photos here, and metal prints here.
Follow me on LinkedIn or Instagram. My email address is [email protected] if you want to reach out that way.
Thank you for checking my blog.