I picked up this monster size monitor a year ago. It is truly ginormous and gives me plenty of screen real estate. I had it hooked up to my MacBook and everything worked perfectly fine until I upgraded macOS to Ventura and lost the Scaling option under display settings. After that, the display was all messed up, and I spent a lot of time searching on the internet what to do here. If you landed on this post through Google, I can save you some time. Also, this post will help solve washed colors in HDR mode.
Here's what I ended up doing to get pixel perfect high DPI enabled on macOS Ventura:
Download BetterDisplay. This utility will allow you to make this monitor work as it should with Ventura. Be ready to spend $15 for Pro version after the trial, and it is truly worth it
Use the following settings under Displays tab of BetterDisplay settings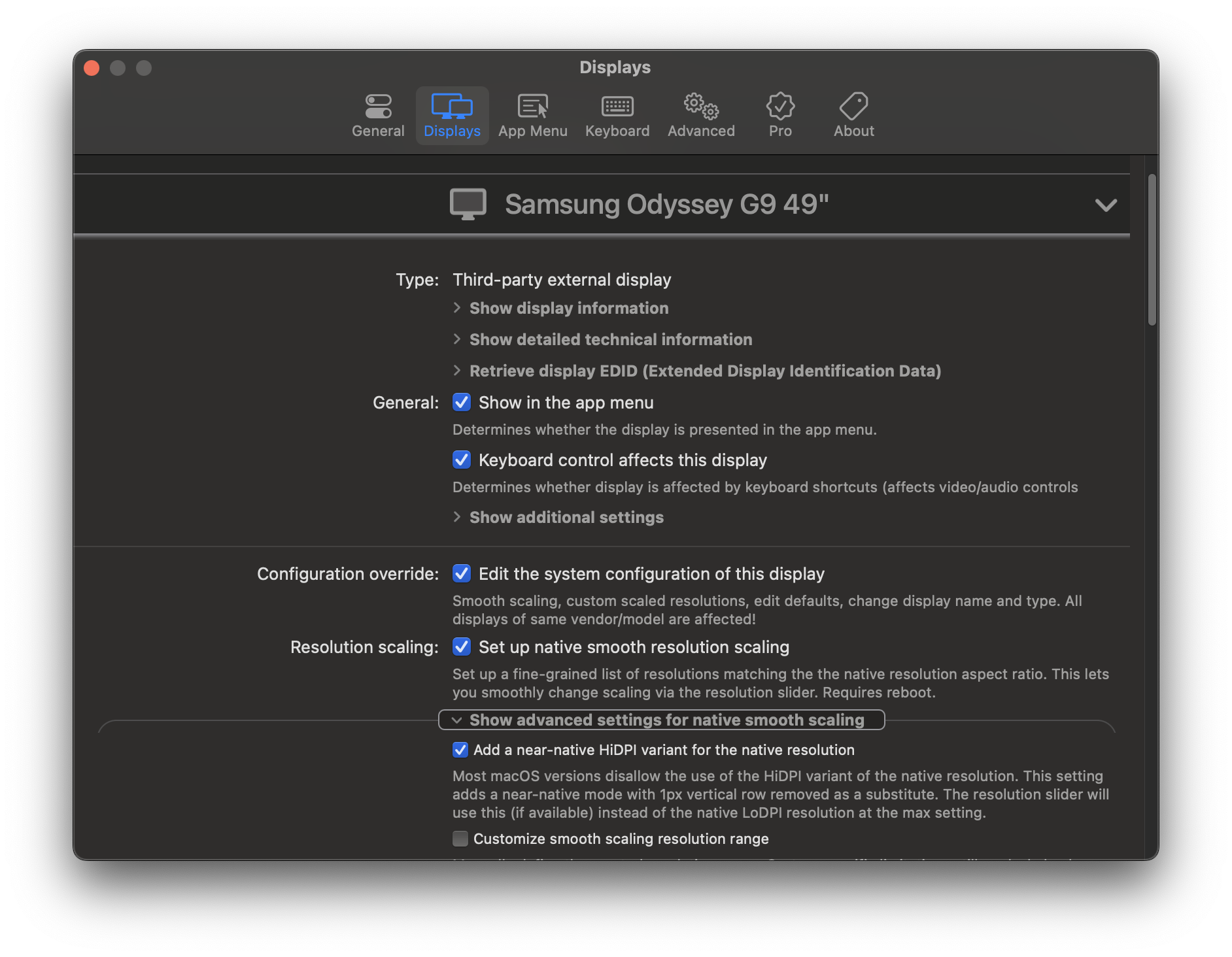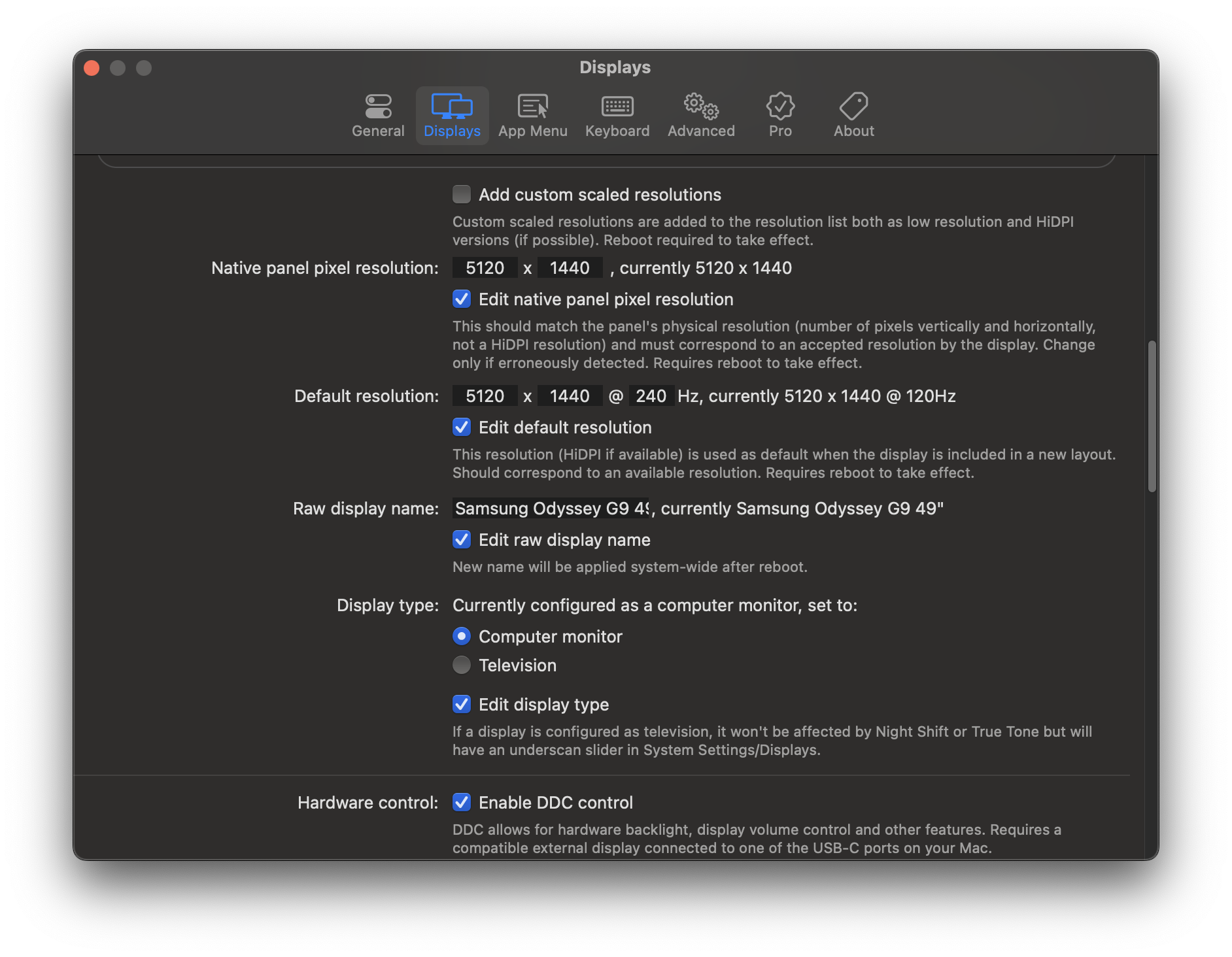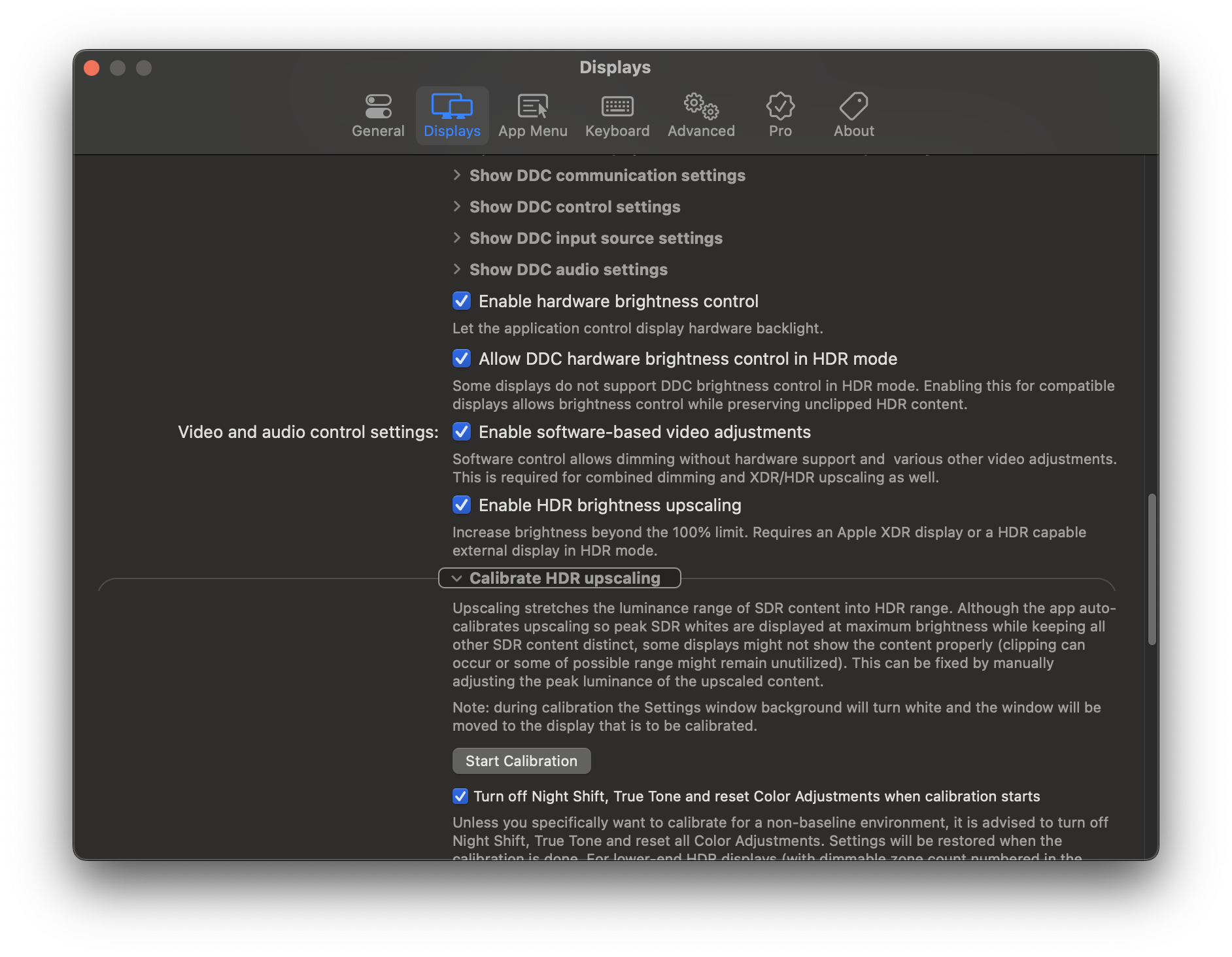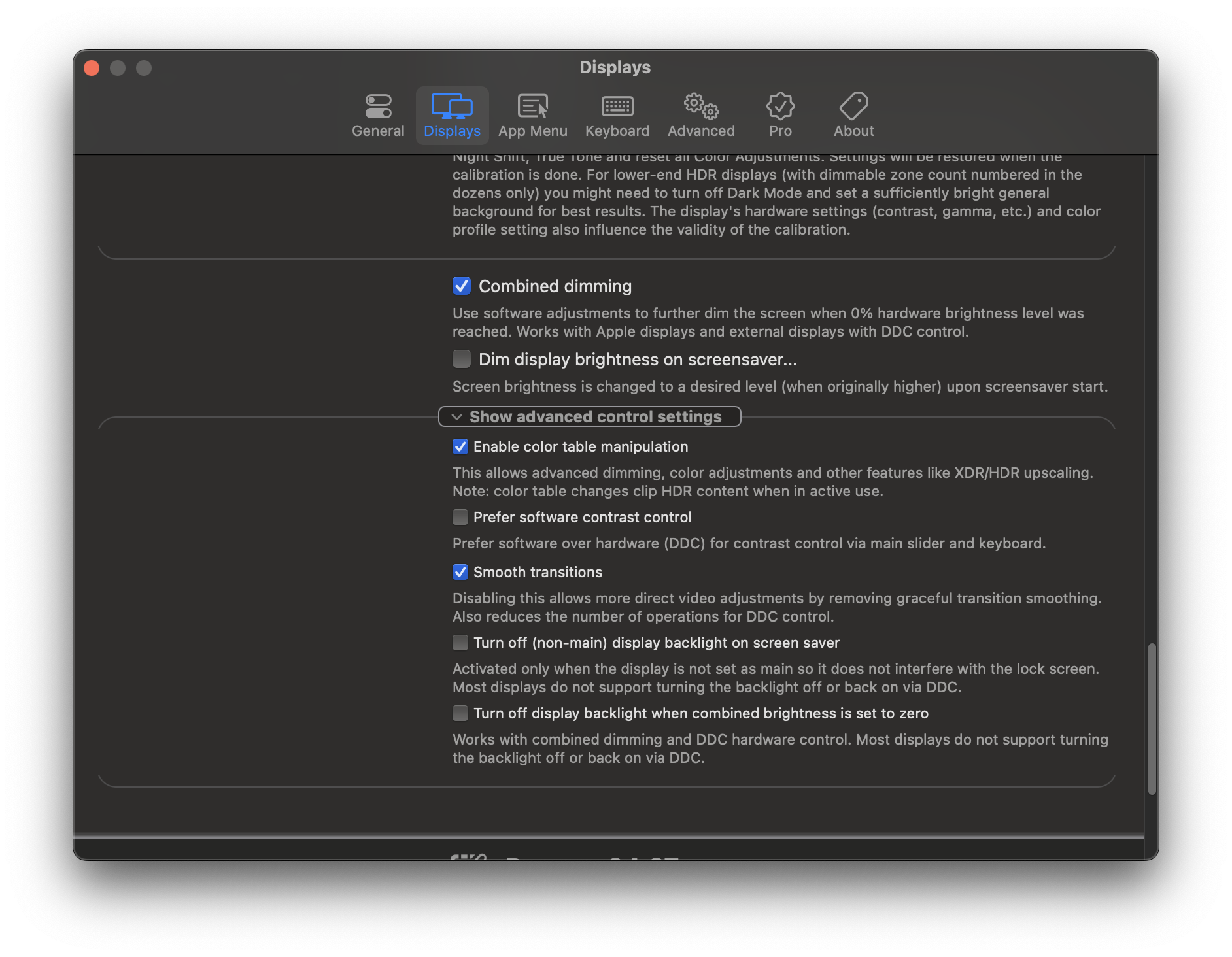 You may need to restart your computer
Enable High Dynamic Range (HDR) in macOS Display Settings. Use 120 Hertz as refresh rate. As of writing of this post, there isn't a way to get 240 Hertz working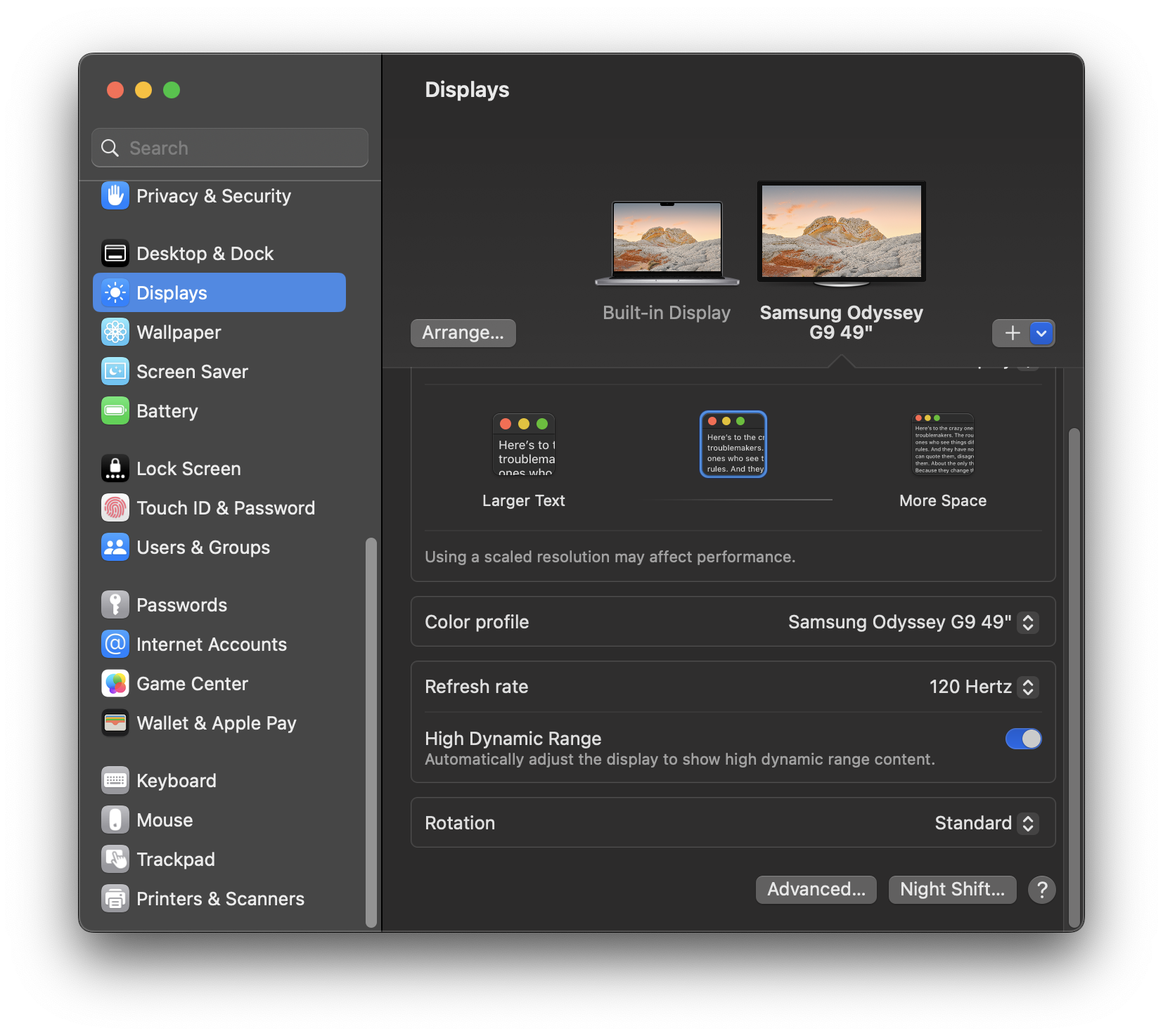 Now in BetterDisplay, choose the highest HiDPI option, which as of writing of this post is 3840×1080. If you prefer the 5120×1440 then currently no HiDPI option for that, so choose the LoDPI setting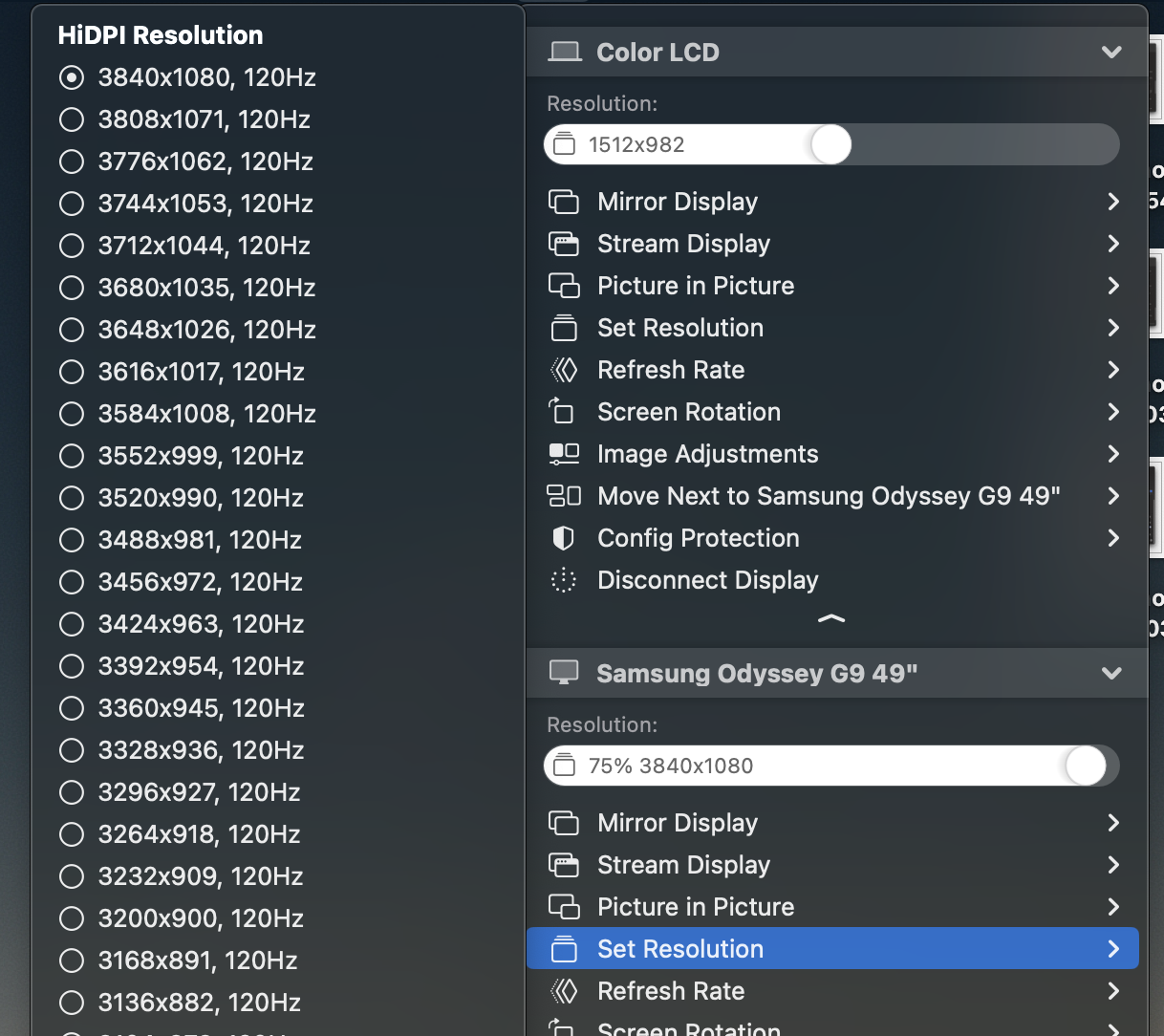 Then finally, use the following Image Adjustments. You may need to play around to see what soothes your eyes, but these ones worked for me, and made the display looks extremely good.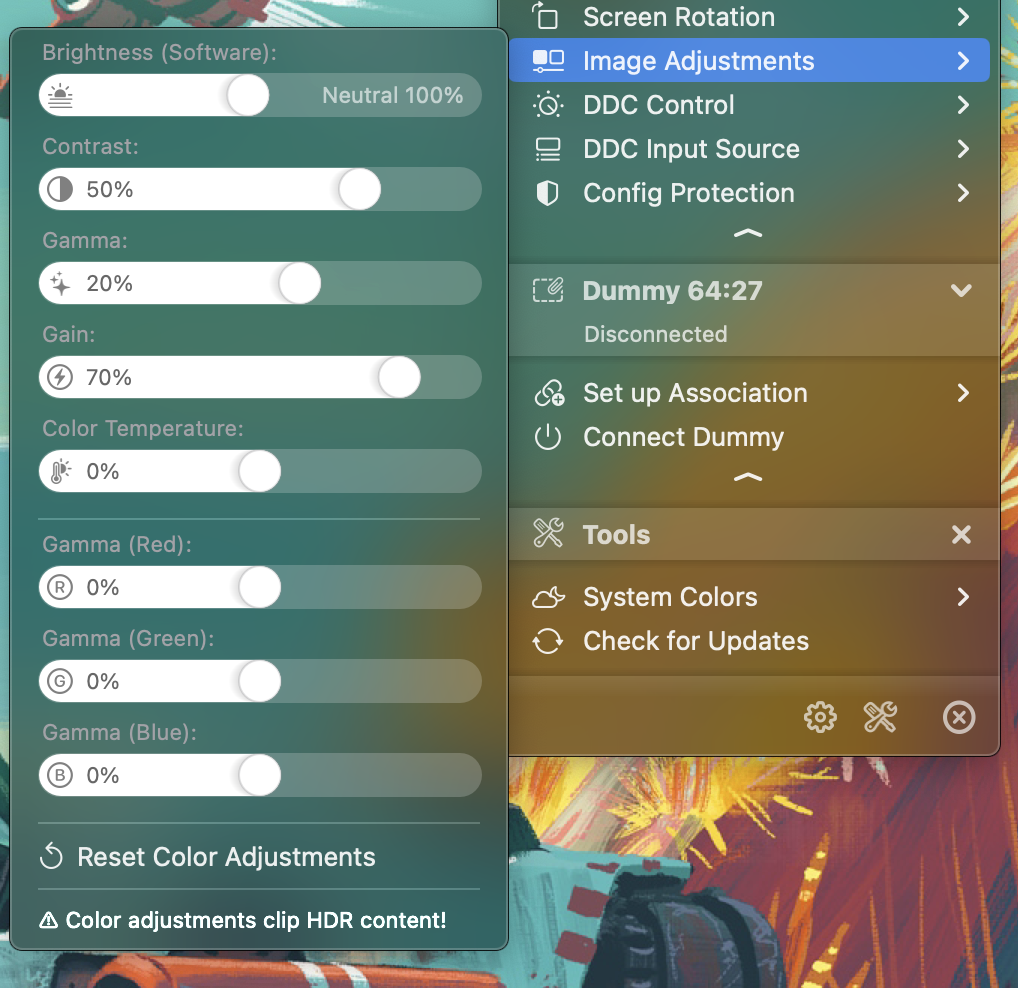 That's it! Drop a comment if this post helped you, or if you had more to say on this subject.
PS, if you want to see the monitor settings, those are below:
Game mode

Refresh Rate – 240
Response Time – Fastest
Adaptive Sync – Off
Virtual Aim Point – Off
Screen Size – Auto

Picture

Brightness – 100
Contrast – 75
Sharpness – 20
Color – Normal

System