I took my smart home journey one step further today. I installed a smart auto water shutoff valve. Wow, what's that? Well, this device mounts to your main water shutoff valve and automatically open or close it based on your command. Sounds magic! Yes it's magic. Seriously, we now have Z-Wave devices that do this magic. I bought one such device called "Dome Water Main Shut-Off".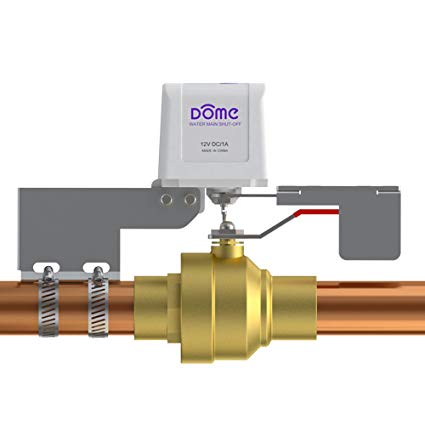 Dome's device mounts to your main water pipe and can close or open the Ball valve. No plumbing necessary. I repeat. No plumbing necessary.
It's a very cool piece of technology. But I see you raised your hand for the question – why would someone need it? Well, with smart home devices, this question is irrelevant. Just get it!! Well, but seriously, if you were to buy one smart device get this one. This device has the potential to save you hundreds or thousands in water damage cost to your house due a water leak somewhere. Don't come back to your home after vacation in Hawaii only to find there is knee deep water in your house because of a leak in the Laundry room! Instead picture this… You are in Hawaii enjoying your vacation. Your Wink app tells you that the Laundry Room water sensor detected a water leak. You take a sip of your favorite cocktail and close the main water valve with a touch of a finger. Then go back to enjoying your vacation. Now, that's cool!
Let me actually do less of rambling and more of talk. So, the Dome device sells for $99 but can be easily found time to time on Sale for $50. That's when you know to buy it.
Installation was a breeze. The provided manual is self-explanatory. Prior to mounting, it's recommended to pair with your Smart Home Controller; Wink in my case. In the Wink app, device is recognized properly and you can see the two controls – Open or Close.
The device is mounted on the water pipe using two provided clamps.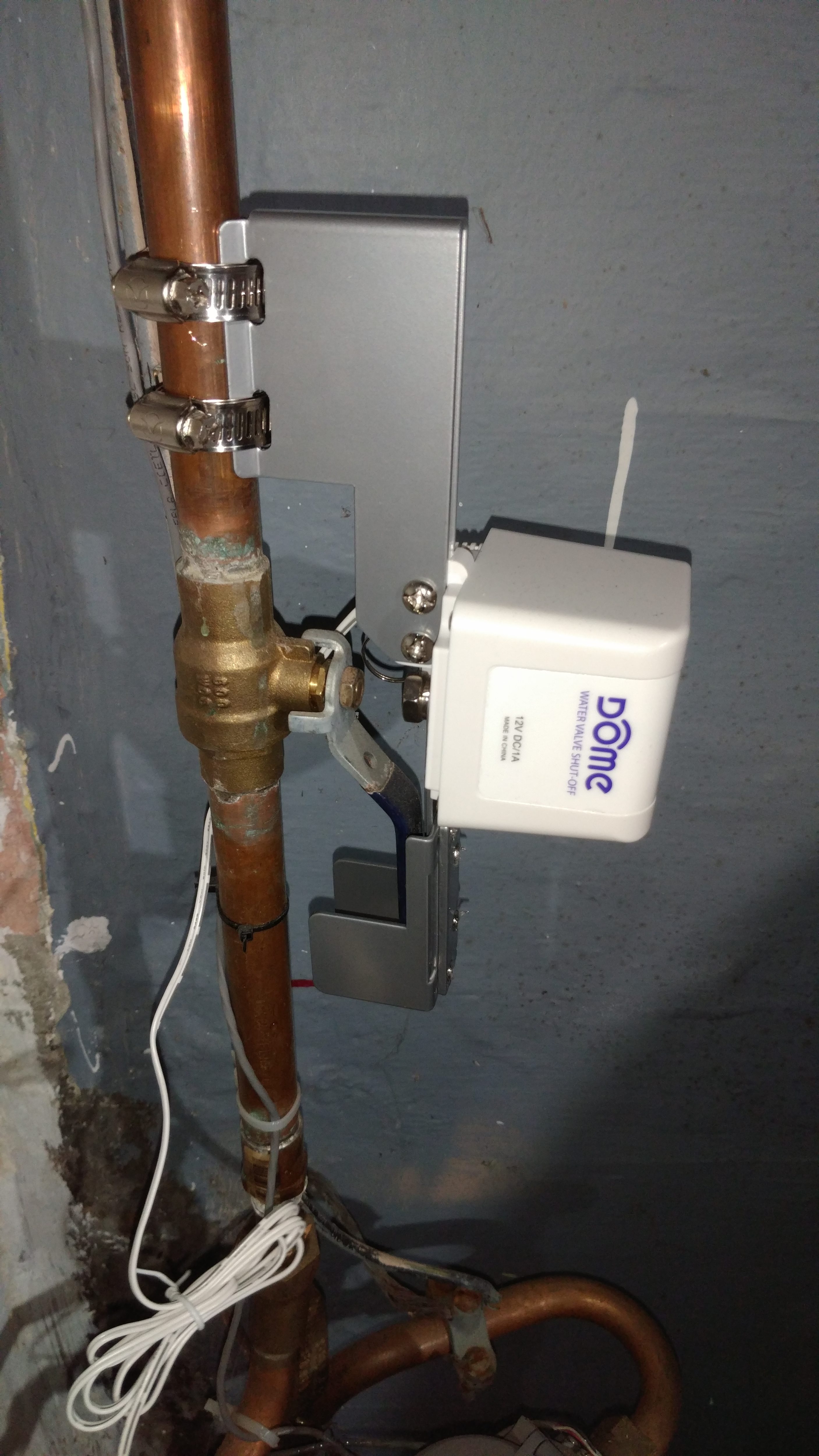 Then, the other end sits on top of the Ball valve handle.
The attached cord needs to be plugged in to a nearby outlet. So, if you do not have that you are in tough luck. I happened to have a GFCI outlet nearby since my Water main is in the Basement.
The device itself works great. Here's a short video of Valve closing.
And then, the video of Valve opening.
Pretty cool, didn't I tell you?
What more can you do with this? Well, for the starts buy Water Sensors and quite a few. Then place those in strategic locations, e.g. Laundry Room, Bathroom, etc. Each of these Sensors can be configured in Wink and you be alerted if a leak is detected. Then either you can manually close the Valve or set a Robot to have Wink automatically do that for you.
The Sensor cost varies. I bought a couple of SmartThings Water Leak Sensors for $20 each. They are one of the best Water Sensors. Dome themselves sell Water Sensors and also a bundled kit with Sensors and the Shut Off Valve, but they tend to be a bit pricey.
So, is this a good buy? In my view it is. It could save you money on costly water damage repairs. By quickly ensuring the Water supply is closed you can minimize the water damage in the house. It's a cheap insurance.