Last weekend which was also the Labor day weekend, I went to my first Michigan State Fair (my first ever any State fair actually). Prior to moving to Michigan last year in September, I had lived for almost a decade in Indiana but still never got to go to Indiana State fair (even though wife always reminded me every year). So, this year finally decided to pay a visit to State fair although Michigan State Fair.
Getting there
The 2019 State Fair was held at Suburban Collection Showplace Convention Center in Novi, Michigan which is about 25mi northwest of Detroit center. From Saint Clair Shores it was more like 30mi and took about 35-40 minutes via I-696. At the fair, we parked right outside the Convention center. The parking lot was a proper paved lot. The parking fee was $10. The fair general admissions fee was $8 per adult; very reasonable.
The Fair
The State Fair itself was organized very well. It was a mix of indoor and outdoor. Indoor, you had your usual animals (swine, poultry, cattle, etc.) and then outdoor was all carnival and food.
Indoor
By far the biggest draw indoors were the animals. I thought it was unique that the animal section was all indoor. That day had been rainy and it could have been a not so good experience if it was all outdoor. And imagine how animals would cope up with it. The only disadvantage of indoors was that the whole space smelled like a farm and with everything inside, the smell was quite overwhelming. The animals in the fair were – pigs, goats, sheep, cattle, hens, roosters, rabbits and horses. They had arranged the animals into sections with each section neatly arranged into animal stalls. Walking in those areas was slightly not fun having to avoid stepping on poop. However, eventually we gave up worrying about ruining our shoes and instead focused on the fair.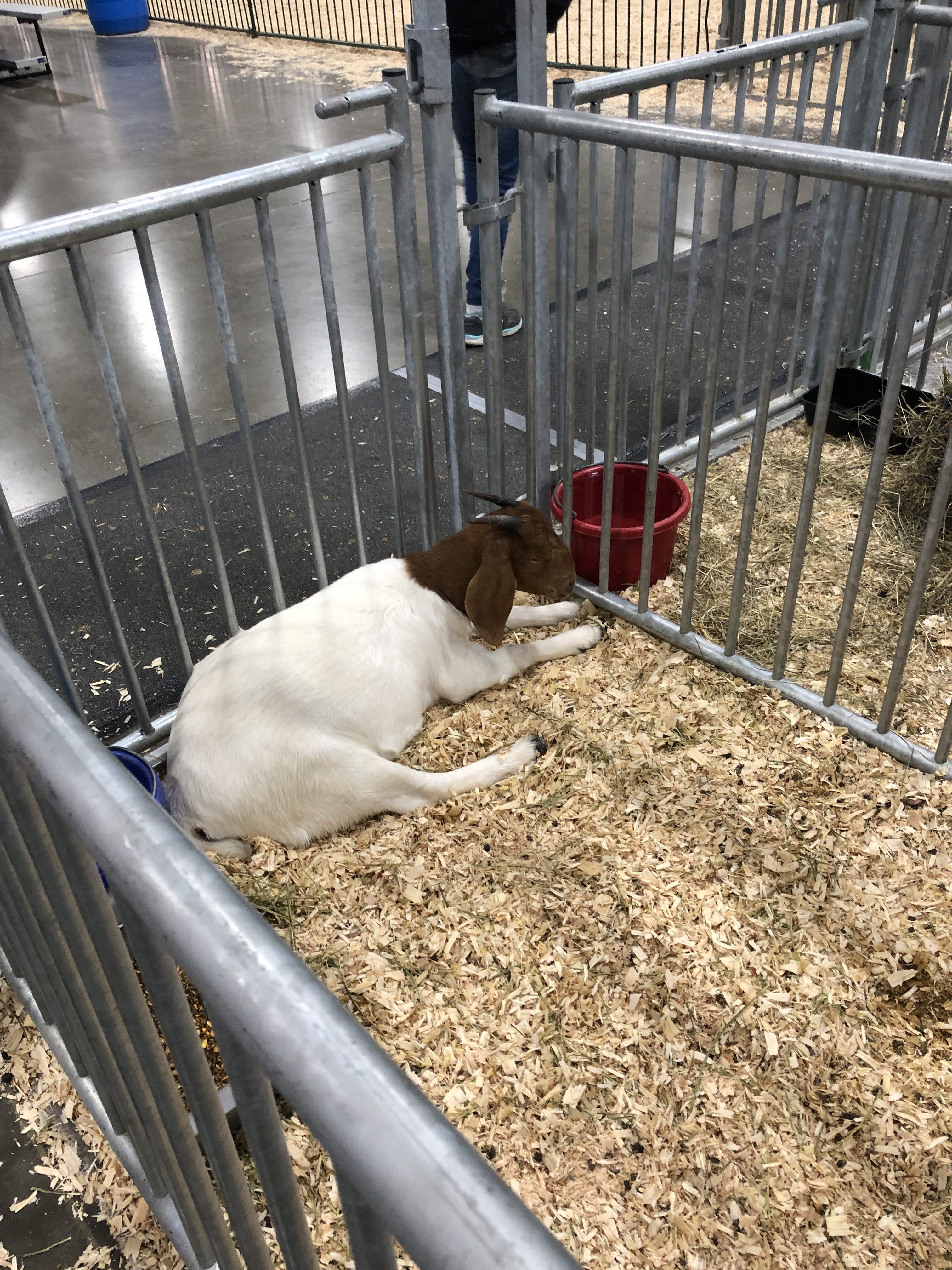 The indoor section also had stalls for vendors to come and showcase their products. We ended up buying a few things: soup mixes, brittle candy and jalapeno salami. There was also a section for RVs which I thought was also very exciting. You could see various RV models on display and could go inside to check 'em out. Living in Michigan, it won't be a bad idea to one day own an RV!
One of the other stalls that we absolutely loved was Endless Milk. This was basically unlimited half-pints of Chocolate Milk if you donate $1. We paid $1 per person and came back several times to get more without paying anything for those additional half-pints. The event was sponsored by Guernsey Farms Dairy, a Michigan based farm, and needless to say the event was a hit.
Inside also had other attractions like enormous pumpkins. The winning pumpkin was like almost 1500lbs!
Lastly, there was also a dog show. Group of trained dogs performed various acts and had fun contests. I usually like dog shows but for this one I felt underwhelmed and also felt it was way too long. We ended up leaving before the show ended.
Dog Show Videos
More indoor pics below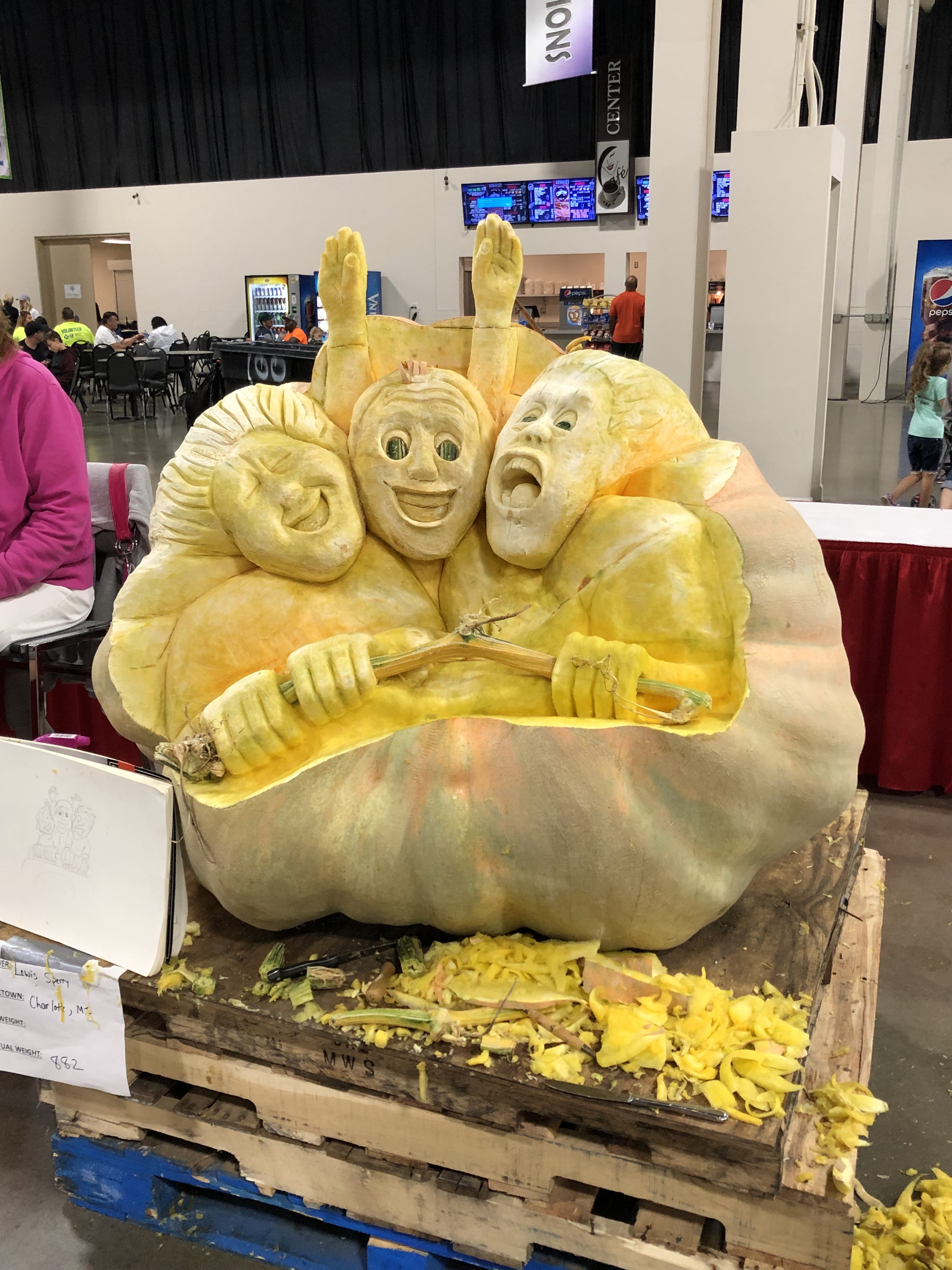 Outdoor
Outside was your usual affair: carnival rides and junkfood. However, it was by no means a small affair. There were quite a large number of food vendors and equally large number of rides. We didn't do any rides but did grab some food. Outside, aside from carnival and food, there was also circus and a monster truck attraction called "Raminator". We didn't do circus but did end up watching the Raminator. There were free Raminator rides but had a huge line. Then later there was a Raminator show where the monster truck would perform stunts including crushing some cars! The show itself was only 3 minutes or so but was quite an action.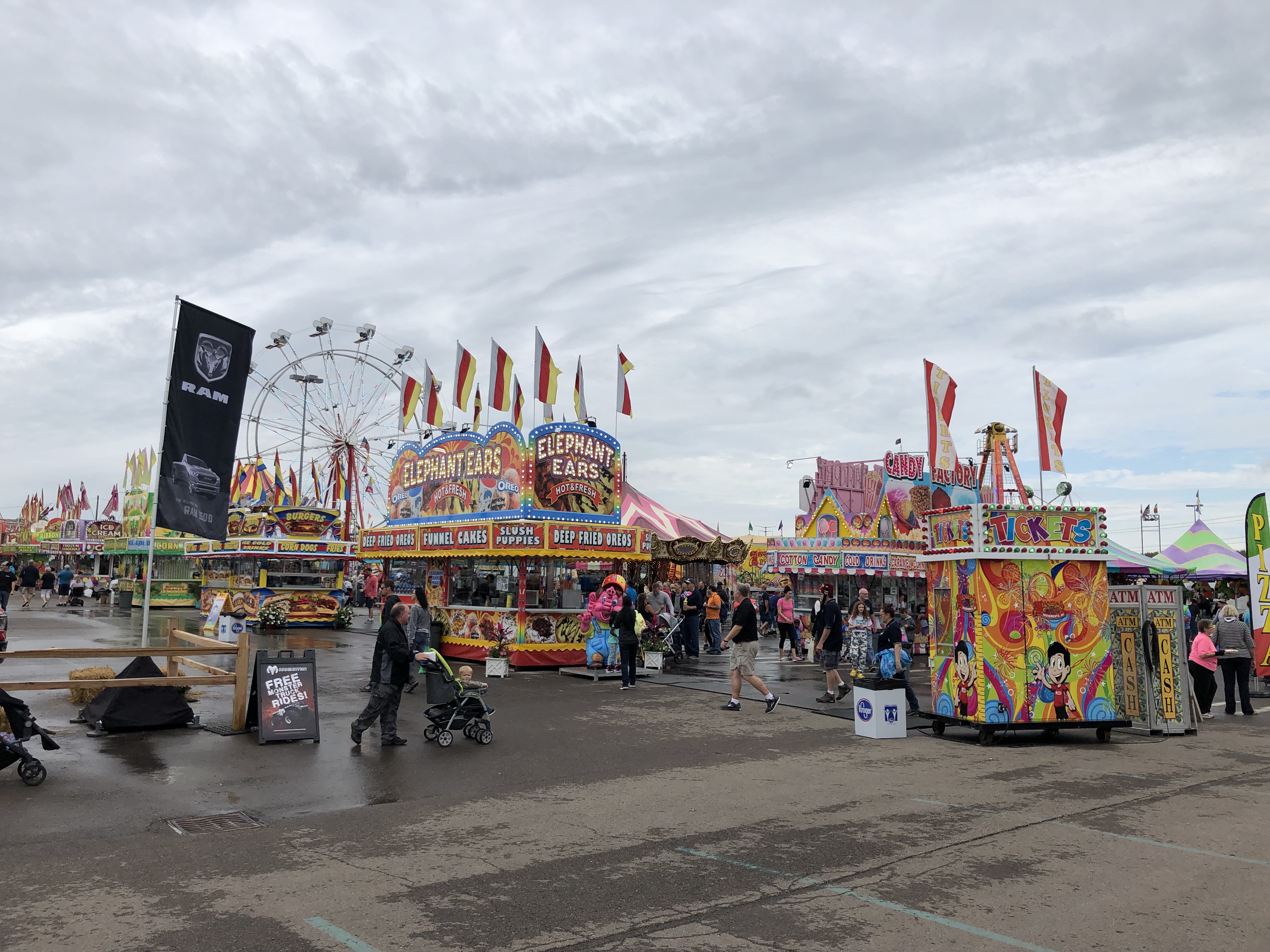 The Raminator Videos:
Conclusion
Overall, my first Michigan State fair experience was quite enjoyable. Would I come again next year? The answer is most likely yes.